Attorneys of the Vose Law Firm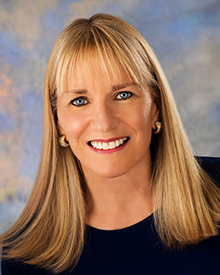 Gretchen R. H. ("Becky") Vose is the Founder of the Vose Law Firm. Ms. Vose graduated first in her law school class at the University of Florida College of Law, in 1973. While a law student, she was Senior Class President, Chairperson of the Council of Ten, on the editorial board of the University of Florida Law Review, recipient for three years of a Law Center Scholarship, recipient of the Foundation Press Award, member of the Verdict (law school newspaper) staff, Judicial Intern, and Co-Chairman from the Florida Bar Law Student Division to Young Lawyers Section Bar Review Study Course Committee. Upon graduation, Ms. Vose was tapped for membership in Order of the Coif.
Read more...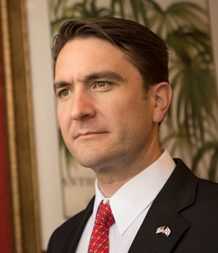 Wade Vose is a partner with the Vose Law Firm, and is board certified by the Florida Bar in City, County & Local Government Law. He has over 19 years of experience representing govern­mental, corporate, and small business clients in the areas of local government represent­ation, business litigation, business law, and real estate and development law.
Vose's current local government clients include Okeechobee County, where he serves as County Attorney, the Cities of Cocoa Beach, Anna Maria, Daytona Beach Shores, Brooksville, Bunnell, the Town of Oakland, and Florida's newest municipality, the Village of Indiantown. Vose also serves as General Counsel to the Seminole County Supervisor of Elections, and Outside Counsel to the Seminole County Tax Collector.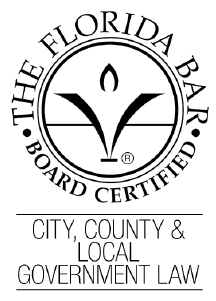 In addition, Vose has served as General Counsel for six county Charter Review Commissions in five different counties, including the Pinellas County Charter Review Commission, the Brevard County Charter Review Commission, the Alachua County Charter Review Commission, the Clay County Charter Review Commission, and the Orange County Charter Review Commission. In fact, Vose is the only attorney, other than former Orange County Mayor and U.S. Sentator Mel Martinez, to twice serve as General Counsel to the Orange County CRC.
Vose has also done extensive work for constitutional officers, having previously served as General Counsel to both Seminole County Supervisor of Elections and the Seminole County Tax Collector, in addition to specialized work for the Orange County Sheriff, and the Okeechobee County and Seminole County Clerks of Court.
For his business, corporate, and development clients, Vose has represented their interests before various state and federal courts and city and county commissions, as well at the negotiating table and in the C-Level boardrooms of multiple Fortune 500 companies nationwide. In addition, Vose has extensive experience running businesses of his own, having served as CEO of Vose Development Corporation, which has developed commercial real estate throughout Central Florida.

Among his many honors, Vose has been named to the SuperLawyers Florida Rising Stars list, named "Businessman of the Year" by the Apopka Area Chamber of Commerce, and named one of Central Florida's 40 most influential people under 40 by the Orlando Business Journal.
Wade is a dedicated and loving husband to his wife, Jennifer Vose, and proud father of his three girls: Emily - age 16, Isabella - age 14, and Olivia - age 12.
Read more...



Nancy Stuparich joined the Vose Law Firm with more than 30 years of legal experience and assists with the firm's representation of several local government clients. Early in her legal career, Nancy worked as a trial court law clerk for several judges at the 10th Judicial Circuit where she reviewed complaints and pleadings filed with the court, prepared legal memoranda, and drafted orders as directed. She assisted with two complex cases of interest: Mobil Oil Corporation v. State of Florida (sovereignty land case) & State of Florida v. SH Oil & Gas Corporation (securities fraud case). Thereafter, she worked at the Second District Court of Appeal for the Honorable Judge John Scheb where her responsibilities included preparing legal memoranda, reviewing appellate briefs and pleadings, presenting oral argument waived cases to panels of three appellate judges, assisting in drafting, and proofing appellate opinions.
Read more...



Paul Waters is a partner with the Vose Law Firm. He serves as City Attorney for the City of Bunnell, and as an assistant city/county attorney for each of the firm's other local government clients. Mr. Waters has a wealth of government legal representation experience, having held various legal and executive positions within the Florida Department of Business and Professional Regulation (DBPR) over an eleven year period, including serving as Deputy Secretary of Professional Regulation, Executive Director of the Florida State Boxing Commission, and DBPR Deputy General Counsel. Mr. Waters received his Bachelors of Arts (BA) degree from the University of Central Florida, and his Juris Doctor (JD) from the Florida Coastal School of Law.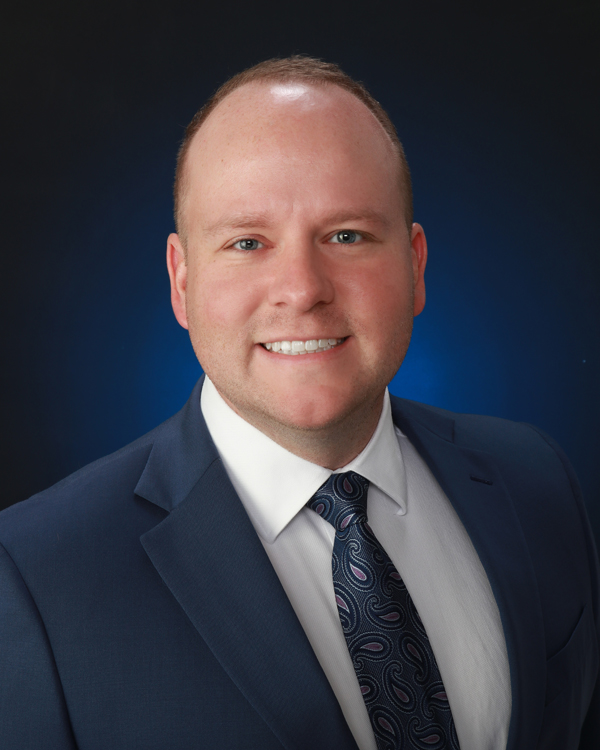 A native of Central Florida, Garrett is an Attorney for the Vose Law Firm and is an integral part of the firm's local government practice. Garrett currently serves as the Board Attorney for the Okeechobee County Construction Industry Licensing Board and Okeechobee County Planning Board and is an assistant city/county attorney for the each of the firm's local government clients. Garrett regularly advises municipalities and counties on a range of legal issues, including representing numerous city and county boards during public and quasi-judicial hearings, as well as through all related civil and appellate litigation.

Garrett received his Bachelor of Arts in Economics and Philosophy from the University of South Florida in Tampa, Florida. He then went on to earn a Juris Doctor and Certificate in Environmental, Natural Resources, & Land Use Law from the Florida State University College of Law. During his time at Florida State, Garrett focused primarily on litigation, land use, and environmental courses. Garrett built on this area of focus as a summer associate with one of Central Florida's most respected law firms during both of his law school summers. However, it was not until Garrett worked as a law clerk for the City of Tallahassee that he became inspired to apply his litigation and land use skills to a local government focused practice.

Following a litigation practice at one of Florida's largest civil litigation firms, Garrett found his home at the Vose Law Firm. Garrett now counsels local government clients in numerous areas, including representation in trial and appellate litigation, advising boards on substantive and procedural issues during public hearings and workshops, and training staff with an eye to avoiding litigation in the first place. Garrett enjoys the fast-paced, collaborative nature of local government representation and strives to deliver outstanding client-centered legal services to the firm's clients.

When he is not rooting on his South Florida Bulls or Florida State Seminoles, Garrett enjoys cooking, enjoying the outdoors at a golf course or on the water, and spending time with his fiancé, friends, and family.
Read more...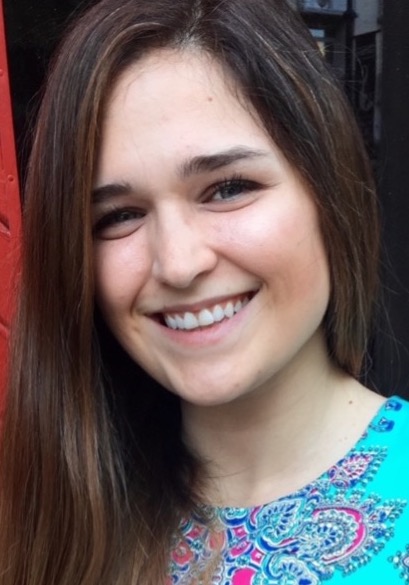 Stephanie Velo is an Attorney with Vose Law Firm LLP. Ms. Velo graduated cum laude from the University of Florida Levin College of Law and was among the first class of UF Law graduates to obtain a Real Estate and Land Use Law Certificate. As a law student, she received a President's Scholarship for three years in a row and an Environmental and Land Use Law J.D. Fellowship, based on her dedication to public service. She also served as teaching assistant for Legal Writing, general board member of the Journal of Technology Law and Policy, and student coordinator for the 24th and 25th annual Public Interest Environmental Conference.
In law school, Ms. Velo discovered her love for local government, land use, and environmental law. While pursuing her legal education, she assisted clients with drafting conservation easements through UF Law's Conservation Clinic. She also interned at Alachua Conservation Trust, where she drafted real estate contracts and conservation easements. Ms. Velo's work with conservation easements sparked an interest in public interest environmental work, and she went on to serve as a judicial intern at the Division of Administrative Hearings in Tallahassee, Florida, where she had the opportunity to assist Administrative Law Judges with land use and permitting cases.
Stephanie currently represents the Town of Oakland Town Commission, Planning and Zoning Board, and Appearance Review Board, and serves as a Hearing Officer for Orange County, where she hears appeals of citations for utility violations. Stephanie also serves as Assistant City Attorney for the Cities of Naples, Cocoa Beach, Anna Maria, Daytona Beach Shores, South Daytona, and Brooksville, Assistant Village Attorney for the Village of Indiantown, and Assistant County Attorney for Okeechobee County. Stephanie has gained extensive litigation experience while representing the City of Naples in challenges to ordinances and development approvals, and currently represents Monroe County in code enforcement related matters.
Read more...