Attorneys of the Vose Law Firm
The attorneys of the Vose Law Firm are Gretchen R. H. "Becky" Vose, Wade C. Vose, Philip S. Kaprow, Al H. Schwarz, and Jeffrey D. Harvey. The attorneys of the Vose Law Firm have been counsel to extraordinary families, businesses, and leaders worldwide since 1973.
Nancy Stuparich joined the Vose Law Firm with more than 30 years of legal experience and assists with the firm's representation of several local government clients. Early in her legal career, Nancy worked as a trial court law clerk for several judges at the 10th Judicial Circuit where she reviewed complaints and pleadings filed with the court, prepared legal memoranda, and drafted orders as directed. She assisted with two complex cases of interest: Mobil Oil Corporation v. State of Florida (sovereignty land case) & State of Florida v. SH Oil & Gas Corporation (securities fraud case). Thereafter, she worked at the Second District Court of Appeal for the Honorable Judge John Scheb where her responsibilities included preparing legal memoranda, reviewing appellate briefs and pleadings, presenting oral argument waived cases to panels of three appellate judges, assisting in drafting, and proofing appellate opinions.
Read more...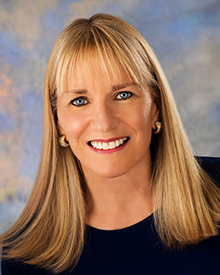 Gretchen R. H. ("Becky") Vose is the Founder of the Vose Law Firm. Ms. Vose graduated first in her law school class at the University of Florida College of Law, in 1973. While a law student, she was Senior Class President, Chairperson of the Council of Ten, on the editorial board of the University of Florida Law Review, recipient for three years of a Law Center Scholarship, recipient of the Foundation Press Award, member of the Verdict (law school newspaper) staff, Judicial Intern, and Co-Chairman from the Florida Bar Law Student Division to Young Lawyers Section Bar Review Study Course Committee. Upon graduation, Ms. Vose was tapped for membership in Order of the Coif.
Read more...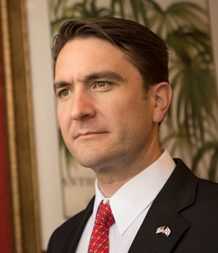 Wade Vose is a partner with the Vose Law Firm, and has years of experience representing govern­mental, corporate, and small business clients in the areas of local government represent­ation, business litigation, business law, and real estate and development law.
For his local government clients, he serves in roles such as City Attorney for the City of Bunnell, Town Attorney for the Town of Pierson, Joint City Attorney for the City of Anna Maria, Chief Assistant City Attorney for the City of Deltona, and Land Use Counsel for the Town of Oakland. In addition, Vose serves as General Counsel to the Pinellas County Charter Review Commission, the Brevard County Charter Review Commission, and the Orange County Charter Review Commission. In fact, Vose is the only attorney, other than former Orange County Mayor and U.S. Sentator Mel Martinez, to twice serve as General Counsel to the Orange County CRC.
For his business, corporate, and development clients, Vose has represented their interests before various state and federal courts and city and county commissions, as well at the negotiating table and in the C-Level boardrooms of multiple Fortune 500 companies nationwide. In addition, Vose has extensive experience running businesses of his own, having served as CEO of Vose Development Corporation, which has developed commercial real estate throughout Central Florida.

Among his many honors, Vose has been named to the SuperLawyers Florida Rising Stars list from 2013 through the present, named "Businessman of the Year" by the Apopka Area Chamber of Commerce, and named one of Central Florida's 40 most influential people under 40 by the Orlando Business Journal.
Wade is a dedicated and loving husband to his wife, Jennifer Vose, and proud father of his three girls: Emily - age 9, Isabella - age 7, and Olivia - age 5.
Read more...



Philip S. Kaprow is a partner with the Vose Law Firm. Previously, he served as the principal and founder of his private practice firm in Winter Springs, Florida, as in-house counsel for a variety of corporations after spending a few years in private practice in a mid-sized downtown Orlando law firm. He concentrates his practice in the areas of corporate and business law, lending law, contracts, hospitality law, real estate transactions and disputes, title agency representation, and title insurance claims. He is also a Florida Civil Law Notary, which is a unique designation held by less than 200 attorneys in the state. Philip is admitted to practice in the states of California and Florida, as well as the United States District Court, Middle District of Florida, and the Middle District of Florida Bankruptcy Court. Philip was a judicial extern first for the Hon. Robert J. Timlin, U.S. District Court, Central District Court of California, Riverside Division and subsequently for the Hon. Jeffrey T. Miller, U.S. District Court, Southern District of California in San Diego. Philip earned his B.A. degree from the University of South Florida in religious studies and with a minor in political sciences in 1996. He graduated Cum Laude from the Thomas Jefferson School of Law in San Diego in 1999, where he authored the law review note, Trimming a Bonsai With A Chainsaw: The Improper Use of Unconscionability in Stirlen v. Supercuts.
Read more...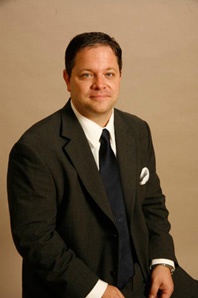 Al H. Schwarz is a Partner with the Vose Law Firm. His areas of concentration include local government law, eminent domain, real and personal property tax law and appeals, state and local tax law, real property law, and contracts. He is licensed to practice law in the states of Florida, Illinois, and California.
Prior to joining the Vose Law Firm, he served as a Director in a national state and local tax practice with a focus on real and personal property taxation representing clients in tax hearings and negotiations in jurisdictions throughout the United States. Before serving as Director, Al was an Assistant County Attorney for Seminole County concentrating on local government law which included the review and preparation of contracts and interlocal agreements. In addition, he represented the county in eminent domain and property valuation litigation matters, including order of taking hearings, jury trials, and mediations. As part of his role as a litigation attorney, he was involved in real property acquisition, construction and engineering issue resolution, real and personal property appraisal review, development review, and business valuation report analysis. Al also worked at a Big Four accounting firm serving in its state and local taxation department where he was involved in real and personal property tax negotiation, sales tax audits, credits and incentives agreements, asset management, appeals, hearings, as well as complex property tax outsourcing engagements and compliance.
As part of his representation over the last 14 years, he has represented Fortune 500 companies with multi-state portfolios consisting of large manufacturers, retail companies and complex properties including airlines, telecommunications, public utilities, mining, and gaming operations. He has also been involved in state and local tax strategic reviews as a result of entity restructuring and reorganization. During his representation, he was successful in securing one of the first property tax rebate economic incentive agreements ever granted to a corporation in State of California under CA Rev and Tax Code §5108. He also obtained one of the original personal property tax obsolescence valuation claims granted to the airline industry as a result of the 9-11 attacks as seen in American Eagle Airlines, Inc. v. Pleasant Township Assessor, Petition No.: 02-059-02-1-7-00032, Indiana State Tax Board, April 6, 2004.
Locally, Al is extremely active in his community. He was re-elected Chairman of the Republican Party of Seminole County and he currently sits on the Board of the Republican Party of Florida as Chairman of the Congressional District 7 Caucus. As Chairman, he has been interviewed both locally and nationally regarding his views on campaigns and elections. He is also involved in local fraternal and Church organizations and received the honor of being awarded the Friends of RPAC RUBY award from the Realtors PAC.
Read more...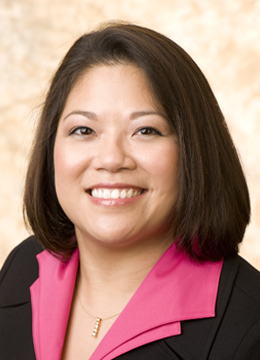 Jessica K. Hew brings more than twenty years' experience to her general civil and commercial litigation practice, where she has proven to be a highly versatile civil litigator with jury and bench trials and appeals in various facets of the law, particularly with complex litigation, in Florida state, federal and appellate courts. She has experience in administrative law complaints and litigation, including before the Florida Real Estate Commission, Department of Business & Professional Regulation, Board of Accountancy, and Florida Bar. In her litigation practice, Jessica has represented parties in matters involving commercial, real estate, title insurance, homeowners and condominium associations, declaratory action, civil rights, bankruptcy, torts, discrimination, labor, insurance defense, construction, copyright, trademark, intellectual property, family, probate, slander/defamation, adversary proceedings, securities, commerce, domestic violence, collections, partnership, workers' compensation insurance, tax, corporate, landlord/tenant, shareholder derivative suits, and qui tam matters. Jessica is well versed in case management, particularly management of high volume electronically stored information and complex litigation.
Read more...