Gretchen R. H. ("Becky") Vose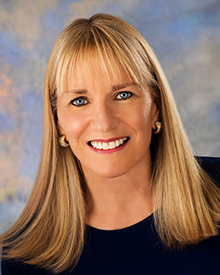 Gretchen R. H. ("Becky") Vose is the Founder of the Vose Law Firm. Ms. Vose graduated first in her law school class at the University of Florida College of Law, in 1973. While a law student, she was Senior Class President, Chairperson of the Council of Ten, on the editorial board of the University of Florida Law Review, recipient for three years of a Law Center Scholarship, recipient of the Foundation Press Award, member of the Verdict (law school newspaper) staff, Judicial Intern, and Co-Chairman from the Florida Bar Law Student Division to Young Lawyers Section Bar Review Study Course Committee. Upon graduation, Ms. Vose was tapped for membership in Order of the Coif.
In 1973, Ms. Vose was admitted to the Florida Bar and began her legal career as an Assistant City Attorney for Orlando. Thereafter she formed the law firm that is the predecessor to the Vose Law Firm. Over her 41 years of law practice, Ms. Vose has held thirty-eight (38) different legal positions for local governmental entities in Florida.
In 1981, Ms. Vose was recruited by Shutts & Bowen to open a branch office in Orlando. Ms. Vose opened the office and served as its first managing partner and partner in charge of the Real Estate Department, and while there, continued her local government practice for various governmental entities. While at Shutts & Bowen, Ms. Vose was honored by being nominated by the Judicial Nominating Commission for a seat on the Fifth District Court of Appeal. After 10 years of partnership in Shutts & Bowen, Ms. Vose withdrew from that firm and moved her law practice to Winter Park.
Over the years, Ms. Vose held the positions of City Attorney for the cities of Deltona, Winter Garden, Edgewood, Longwood, Windermere, Oakland, Eagle Lake, and St. Cloud, and also represented the City of Ocoee and the City of Casselberry on various matters. In addition, Ms. Vose was the first attorney for the City of Orlando Code Enforcement Board, and she did contract eminent domain work for the City of Orlando, including condemning the land for the Orlando Arena (Phases II and III).
Ms. Vose has also done major work for Orange County government as to matters ranging from complex environmental litigation and representation, defense of §1983 Civil Rights claims, code enforcement lien foreclosures, representation in litigation challenging the constitutionality of certain ordinances, and representation of the Orange County Fire and Life Safety Code Board of Adjustments and Appeals.
Ms. Vose also represented the Orange County Property Appraiser (OCPA) in a multi-year complex intellectual property lawsuit about the software utilized by the Property Appraiser's office. There were allegations that the OCPA had continued to use software to control their entire property appraisal process for several years after the software license expired without paying appropriate fees. The litigation was ultimately resolved in a manner very favorable to the OCPA.
Ms. Vose was the first and only attorney for, and was instrumental in establishing, the Green Swamp Land Authority, a special district that was the first district of its kind in Florida. The Green Swamp Land Authority purchased, with State of Florida funds, "Land Protection Agreements", which were in effect specialized environmental easements from land owners in portions of Polk and Lake Counties. As the attorney for the Green Swamp Land Authority, Ms. Vose worked extensively with the Florida Department of Environmental Protection, the St. Johns River Water Management District, the South Florida Water Management District, Polk County and Lake County.
Ms. Vose was also the first attorney for, and was instrumental in establishing, the North Lake County Hospital Board of Trustees, a special taxing district. As attorney for the Board, Ms. Vose handled all legal matters, including advising on TRIM compliance, the Sunshine Law, the Public Records Law, and interplay of the powers of municipalities to declare tax increment financing districts, when such areas were part of another special taxing district.
As the attorney for various local government agencies, Ms. Vose has provided day-to-day legal advice to government officials, handled land use issues for the agencies she represented, handled procurement, bidding issues, TRIM compliance, and public works matters, handled proceedings under the Florida Administrative Procedures Act, and rendered opinions and gave presentations concerning the Public Records Law, Sunshine Law, Financial Disclosure Law, and Ethics Laws.
In addition, Ms. Vose represented her local government clients in state court, federal court, bankruptcy court, and various appellate courts. She also represented governmental clients in meetings, administrative hearings and in contract negotiations. In addition, she has developed an expertise in the drafting of complex agreements which are in full compliance with Florida and Federal law, as applicable to private clients, as well as government agencies and officials.
Ms. Vose has taught at numerous continuing legal education seminars and presentations to other attorneys relating to city attorney and other local government matters. In addition, she has made innumerable presentations to local government officials at regular and special meetings, workshops, orientation sessions, and League of Cities meetings.
Both Ms. Vose and the Vose Law Firm are rated A-V, which is the highest rating given by Martindale-Hubbell. Ms. Vose and the Vose Law Firm have also been listed in the Martindale-Hubbell Bar Register of Preeminent Lawyers.