Firm News
Wednesday, August 18 2010 18:00
Wade Vose, a partner with Vose Law Firm LLP, recently hosted a fundraising reception at the firm's Winter Park offices for State Representative Sandy Adams, who recently won the Republican primary to become the party's nominee for Congress in Florida Dist. 24.
Wade was joined in hosting the event by prominent local Republicans including State Rep. Eric Eisnaugle, Christina Dixon, Eric Jontz, Matthew Klein, Adam McKinnon, and Scott Powell. Rep. Adams will face Suzanne Kosmas in the November 2, 2010 General Election.



Wednesday, July 21 2010 12:01
Defense to Explore Guetzloe's Ties to Liberal Congressman Alan Grayson

Today Tim McClellan and Everett Wilkinson, two leaders of the South Florida Tea Party Movement and clients of Vose Law Firm LLP, have decided to stand up to rank intimidation and call the bluff of nefarious local political operative, Doug Guetzloe, by filing a motion to dismiss Guetzoe's baseless lawsuit against them and other Tea Party Movement leaders. Wade Vose, a partner with Vose Law Firm, will represent McClellan and Wilkinson in the suit.
Said Mr. Vose:
Guetzloe has a long history of threatening lawsuits against his political opponents, only to back down in the face of opposition. All the way back in the beginning of May, Guetzloe filed a lawsuit against my clients and other activists, but never had them served or proceeded with the suit. Instead, he trumpeted the case in the media, trying to manufacture a victory out of his mere filing of the suit. My clients only learned of the suit through the media, and from other members of the Tea Party Movement, whom Guetzloe appears to have attempted to intimidate through his touting of the case.
Read more...



Friday, April 16 2010 00:00
Becky Vose, Founding Partner of the Vose Law Firm LLP, was recently honored to be named a "Business Owner Finalist" in the Orlando Business Journal's "Women Who Mean Business 2010" awards.



Wednesday, November 04 2009 00:00

Vose Law Firm is proud to have been voted "Best Law Firm 2009" by the Readers of the Orlando Business Journal!



Thursday, October 22 2009 16:56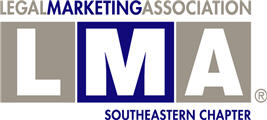 Wade Vose, Managing Partner with the Vose Law Firm, today joined 4 managing partners of other prominent Central Florida law and accounting firms on a speakers panel for the Legal Marketing Association's Third Annual Managing Partner Forum.
Billed as an "interactive roundtable discussion... in dialogue with the leaders of some of the area's leading firms", the Forum focused on the cutting edge of business development and marketing for law and accounting firms in the current economic environment.
Wade Vose's comments centered on providing increased value to clients, while also ensuring that attorneys fulfill their important role as legal counselor, not just litigator or document preparer. Wade Vose was quoted as saying:
"More than ever, in today's business environment, clients are looking for that one most trusted advisor, to help counsel them through not only the legal problem of the day, but the larger business issues they face.  They need to know an attorney is on their side, not just keeping up their billable hours."
More information about the event can be found at the Legal Marketing Association's Website.



«
Start
Prev
1
2
3
4
Next
End
»
JPAGE_CURRENT_OF_TOTAL