Friday, November 09 2012 11:20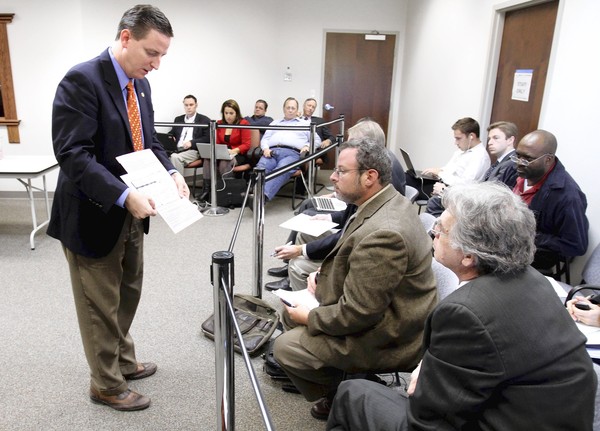 (Joe Burbank, Orlando Sentinel / November 8, 2012)

November 9, 2012, Winter Park, FL -- The elctions may be over, but work for the Vose Law Firm, LLP's election lawyers continue. Philip S. Kaprow, Esq., legal chair for the Seminole County Republican Executive Committee and partner at the Vose Law Firm, LLP, is seen above observing Seminole County Supervisor of Elections Mike Ertel, as discussions and review of more than 1,500 ballots were conducted yesterday.
Wade Vose, Managing Partner of the Firm said, "Being an election attorney is more than just assisting candidates and parties. The right to vote is a unique right for our citizens, and the integrity of the process is dependent on attorneys such as ourselves to monitor the process and ensure that every lawfully cast ballot is counted. At the same time, it is an affront to that right to vote were we to turn a blind eye to improperly cast ballots."
The Vose Law Firm, LLP has extensive experience in handling election and electioneering matters for clients throughout Central Florida, including candidate consultation, poll watcher education, and general election law matters. In addition, the firm continues its focus on local government law, corporate and business law, and real estate, as welll as litigation in those related areas.