Monday, November 11 2013 00:00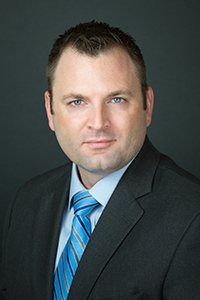 Vose Law Firm LLP is pleased to announce that Jeffrey D. Harvey has joined the firm as an attorney.
Jeff represents clients in the areas of local government represent­ation, business litiga­tion, business law, and real estate and development law. His background is particularly helpful to clients who are Veterans and want to start and run a small business.
Prior to practicing law, Jeff spent 10 years as an active duty Army Officer with the 101st Airborne Division located in Fort Campbell, KY. Jeff has deployed multiple times to the Middle East in support of Operation Enduring Freedom (Afghanistan) and Operation Iraqi Freedom. He continues to serve as a Major in the Florida Army National Guard, with his current assignment as the Fire Support Coordinator for the 53rd Infantry Brigade in Pinellas Park, FL.
Among his many honors, Jeff was recently awarded the Stetson Law Dean's Award, given to the graduate who has had the most impact on the Law School during their tenure. Jeff has also been awarded the Bronze Star and other awards for Valor in combat.
Jeff and his wife Katie grew up a few blocks away from each other in Central Florida, and are very excited to relocate back in Central Florida after law school to be able to raise their one-year old son, Henry in the place they have always considered home.