Monday, November 18 2013 00:00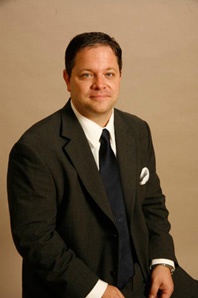 Vose Law Firm LLP is pleased to announce that Al H. Schwarz has joined the firm as a Partner.
Al's areas of concentration include local government law, eminent domain, real and personal property tax law and appeals, state and local tax law, real property law, and contracts. He is licensed to practice law in the states of Florida, Illinois, and California.
Prior to joining the Vose Law Firm, he served as a Director in a national state and local tax practice with a focus on real and personal property taxation representing clients in tax hearings and negotiations in jurisdictions throughout the United States. Before serving as Director, Al was an Assistant County Attorney for Seminole County concentrating on local government law which included the review and preparation of contracts and interlocal agreements. In addition, he represented the county in eminent domain and property valuation litigation matters, including order of taking hearings, jury trials, and mediations. As part of his role as a litigation attorney, he was involved in real property acquisition, construction and engineering issue resolution, real and personal property appraisal review, development review, and business valuation report analysis. Al also worked at a Big Four accounting firm serving in its state and local taxation department where he was involved in real and personal property tax negotiation, sales tax audits, credits and incentives agreements, asset management, appeals, hearings, as well as complex property tax outsourcing engagements and compliance.
As part of his representation over the last 14 years, he has represented Fortune 500 companies with multi-state portfolios consisting of large manufacturers, retail companies and complex properties including airlines, telecommunications, public utilities, mining, and gaming operations. He has also been involved in state and local tax strategic reviews as a result of entity restructuring and reorganization. During his representation, he was successful in securing one of the first property tax rebate economic incentive agreements ever granted to a corporation in State of California under CA Rev and Tax Code §5108. He also obtained one of the original personal property tax obsolescence valuation claims granted to the airline industry as a result of the 9-11 attacks as seen in American Eagle Airlines, Inc. v. Pleasant Township Assessor, Petition No.: 02-059-02-1-7-00032, Indiana State Tax Board, April 6, 2004.
Locally, Al is extremely active in his community. He was re-elected Chairman of the Republican Party of Seminole County and he currently sits on the Board of the Republican Party of Florida as Chairman of the Congressional District 7 Caucus. As Chairman, he has been interviewed both locally and nationally regarding his views on campaigns and elections. He is also involved in local fraternal and Church organizations and received the honor of being awarded the Friends of RPAC RUBY award from the Realtors PAC.
Learn more about Al Schwarz.